The DON'T BLAME US Band members are...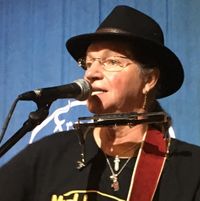 Mike Hamilton  (Guitar, vocals)
 In 2019 Mike formed The DON'T BLAME US Band, an acoustic group that performs Americana covers and originals, made up of some of his oldest and dearest friends in the business. DBU is currently playing locally with hopes of increasing their reach to national venues. 
Mike considers himself to be the luckiest guy in the world to have had the musical experiences he's had and the wonderful friendships he's developed through the universal language of music.  From his life experiences and influences it's no wonder Mike is as much a storyteller as a songwriter. It's also no wonder that the subjects nearest and dearest to his heart are reflected in his songs of the working man's everyday life with its struggles and triumphs, fears and joys.  (Click here  for Mike's full biography.)
---
Melinda Hamilton  (Mandolin, vocals)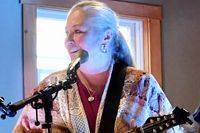 Melinda has a strong sense of harmony vocals, but has been branching out by performing lead vocals more often with The DON'T BLAME US Band.  Her primary instrument with DBU is the mandolin and she has been developing her own, uniques style.  Melinda continues to play all types of music with a variety of musicians and groups, and her experience and talents are reflected in her duets with Mike Hamilton and in her work with the The DON'T BLAME US Band, the MikeHamiltonBand and the Christian group Lost & Found. This is an exciting musical season for Melinda. (Click here for Melinda's full biography.)
---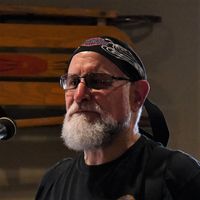 Dave Goodman  (Fiddle, vocals)
Fiddlin' Dave has been playing fiddle forever it seems.  As co-founder the The New Early Sunrise Band, Dave enjoyed playing "Hard-core honky-tonk country and western swing from Baltimore back in the 90s."  There is no mistaking his fiddle style: chrisp, imaginative and most of all, fun.  
Dave is a founding member of The DON'T BLAME US Band and has been taking more opportunities to lead songs from some of his favorite artists.  
---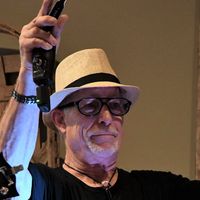 Rich Stabler (Harmonica, vocals)
Rich has played harmonica for 40 years.  Besides the DBU band, and Mike and Melidna Hamilton, RIch has played with many locally well known musicians and bands including Deanna Bogart, DarrylDavis, Diamond Alley, Ron Land and The Blues Habit, Eric Scott Trio and so so many others.
Rich says "I admire all the harp players before me, but I try to be original in my playing."  And It's true.  He can play virtually any style or genre.  Rich brings a certain drawl and jive to the DBU Band. 
His goal?  "Rock on to The End of My Days!"  So says The Hoochie Harpman.
---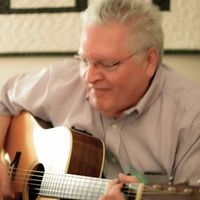 Archie Warnock  (Bass, vocals)
A veteran of the Baltimore bluegrass and country music scenes since the early 80s, Archie has played bass and guitar in  notable area bands including the New Early Sunrise Band (alongside Dave Goodman), DeSoto, Frontier Justice, Windy Ridge and Mike Hamilton's Travelin' Souls.
---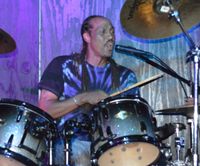 Dexter Keane  (Drums, vocals)
Dexter's hometown is Cocorite, Saint George, Trinidad and Tobago.  He performs regularly at Caribbean festivals around the world including Trinidad, New York, Miami, Toronto and Baltimore.  With the success of his latest release "Reveler's Time" Dexter was invited to perform in London and while there was the featured artist for a  radio broadcast interview about his career and the song "Reveler's Time."