"DON'T BLAME US" is a group of musicians who record and perform
original and cover music.
Americana, country, bluegrass – folk, reggae, rock
nothing is off limits with this gang.
"DON'T BLAME US" is
Mike Hamilton - Electric, Acoustic Guitar, Harmonica, Vocals

Melinda Hamilton - Mandolin, Acoustic Guitar, Vocals

Dave Goodman - Fiddle, Vocals 

Archie Warnock  - Bass Guitar, Vocals

Dexter Keane - Drums, Vocals
Familiar, story-telling songs with tight arrangements and layered harmonies are at the heart of
"Don't Blame Us"
DBU is eager to make every song, every show an enjoyable, memorable event.
Now accepting bookings -  bighouse@comcast.net  -  301-980-7087
If you are looking for good times, good songs and a ton of smiles, DBU is for you!
DBU - Catelog of songs
- Here is a list of DBU original and cover songs - the list is ever changing and growing.
532 KB
0:00/3:33

0:00/3:30

0:00/4:22

0:00/3:17

0:00/5:08

0:00/3:38

0:00/3:38

0:00/4:24

0:00/3:39

0:00/4:35

0:00/3:44
DBU at Bippy's Pub, Ellicott City, MD (3/20/2022) - Photos by Marcia Fuller-Fenlon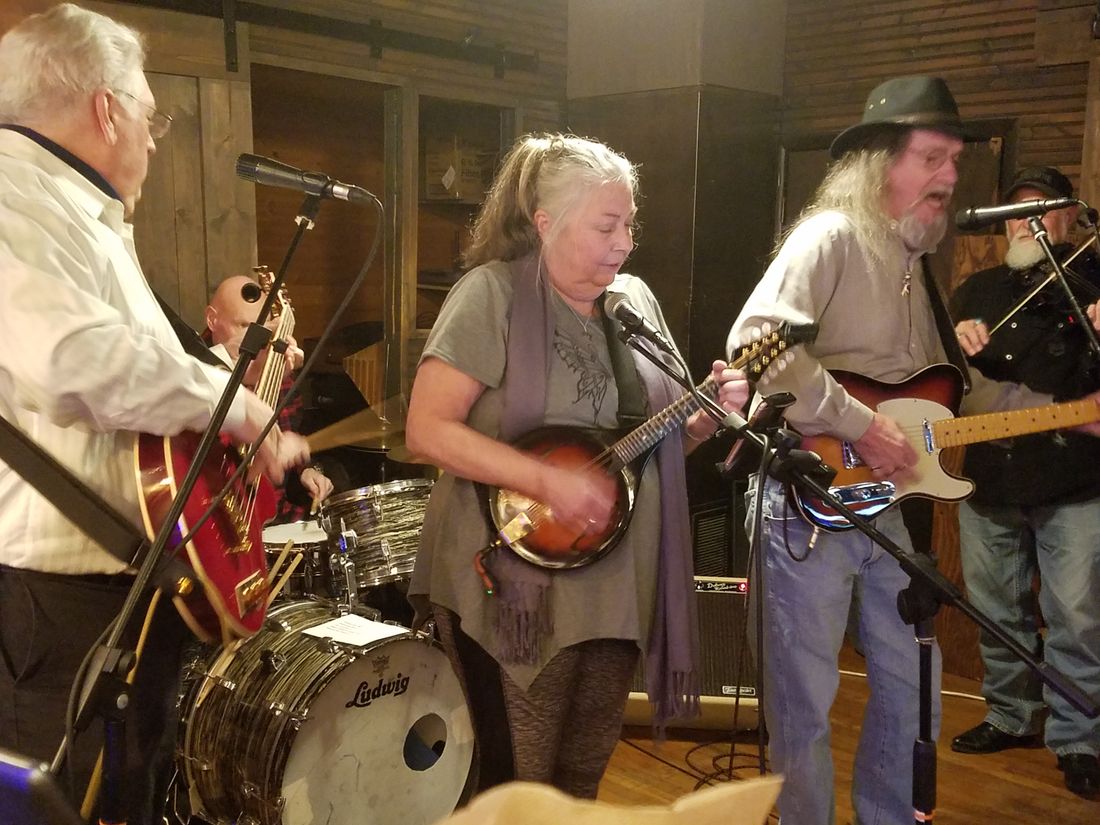 Share photo gallery